Hey Congregation Emanu-El of Westchester,
I'm giving away an original piece of artwork, made just for you!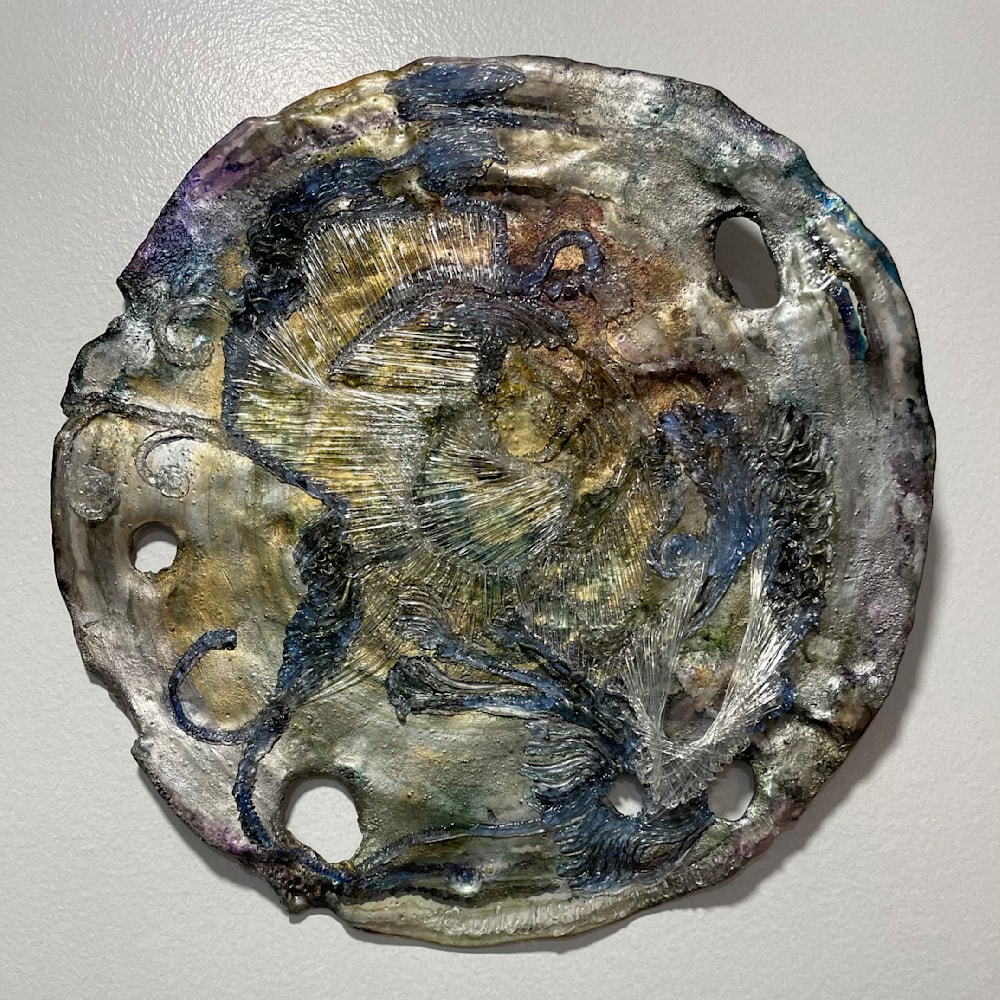 Enter to win: fill in your email address below
Winner drawn SUNDAY - May 9th
View the Recap of the CEW Art TOUR>>
An Evening of Fine Art and Amusement – TONIGHT! May 6th, 7pm
Artist Rachel Goldsmith (our Rabbi's amazingly talented­–and also hilarious­–sister­–me!) will run an Art Tour via zoom exclusively for this congregation.
Get an inside look at my newest work first: originals that you cannot yet get on my website. Hear stories behind my art that I've never told anywhere else, and gain access to super special, show-only pricing... AVAILABLE THROUGH SUNDAY the 9th >>
I have been adding to this painting with plastic piece over the last week and I'm spinning a wheel to choose one lucky winner to get the piece for free­–just enter your email address above. Watch how it progressed on Instagram @ArtistRachelG